Albion Employee Spotlight: Tyler Wix
"Hire really good, smart people, and get out of their way." – Brian Newsome, Albion Chief Executive Officer
You may remember this quote from our blog post: "The Untold Story of Albion." In light of Brian's ability to find and retain the industry's top talent, I wanted to spotlight our incredible team here at Albion. Each month, we will virtually introduce you to a member of our team. I look forward to chatting with my teammates about their interest in the construction industry, hobbies outside of work, and more. In this month's 'Employee Spotlight', we are introducing you to our Assistant Preconstruction Estimator, Tyler Wix.
Tyler was nice enough to take some time out of his busy shcedule to answer a few questions about his life in and outside Albion! See below:
What attracted you to working for Albion?
I've always had an interest in construction. It can be very rewarding and the results of your efforts are very tangible, which I enjoy. Working for a general contractor gives me exposure to every aspect of construction and it doesn't get stale because every project we look at is unique.
What is your professional background?
After high school, I spent a few years in the Navy. Once I got out, I went to work as a laborer for an industrial construction company. I eventually became a pipefitter and then worked my way into safety, working on projects for natural gas facilities, chemical plants, and refineries. I'm currently finishing up my Bachelor of Science in Construction Management online through LSU.
What advice would you give to someone interested in joining our team?
I haven't been here very long, but from what I can tell Albion is a great place to grow professionally. The leadership will let you take on as much responsibility as you can handle and will help you learn and advance in your career. If you're motivated, Albion can give you the tools to succeed.
What is something unique about you (a fun fact)?
Since I graduated high school in 2011, I've lived in 8 different states.
Do you have any programs that you are currently binge-watching?
"George & Tammy" – It's a biopic miniseries depicting the lives of George Jones and Tammy Wynette, two of my favorite artists.
Where do you want to go on your ideal vacation?
I'd like to go to Aspen, Colorado. I've heard its beautiful and I'd like to learn how to snowboard.
What are your hobbies outside of work?
Outside of work I enjoy spending time with my family, doing small projects around the house, reading, watching documentaries, and playing guitar.
What is your favorite sports team?
The Fighting Tigers of LSU!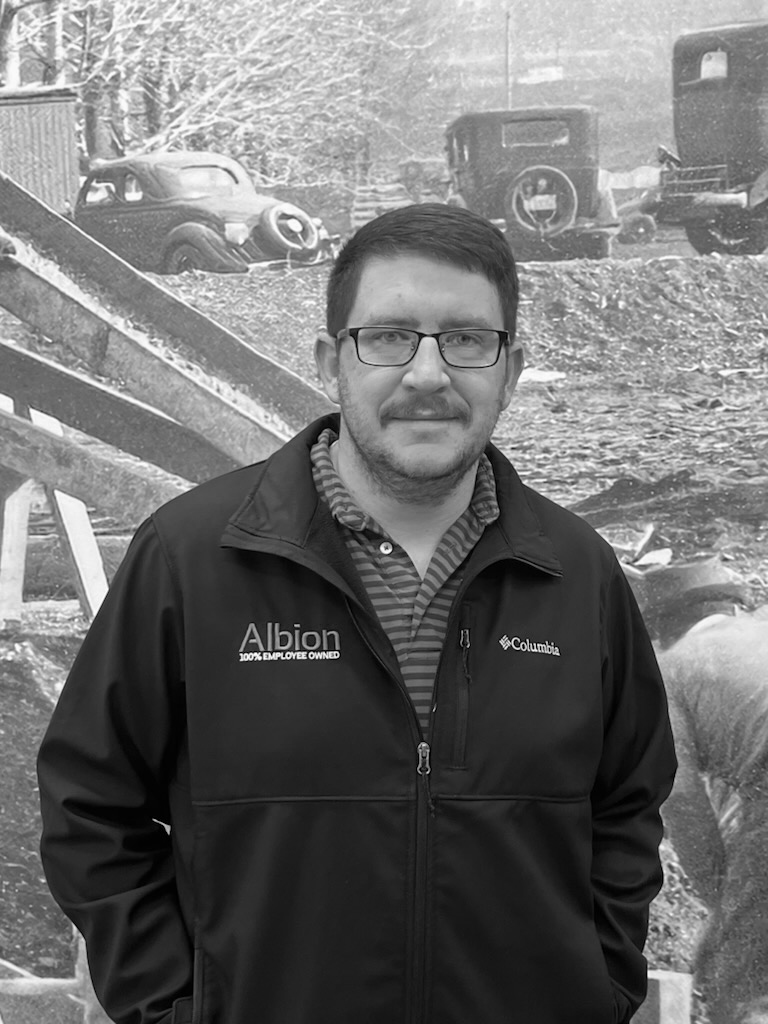 Thank you, Tyler! We are happy to have you on our Albion team!