Veterans Day – Adam Mixon
In honor of Veterans Day we spoke with Adam Mixon, Marine Corps Veteran and Albion Superintendent about his experience while serving our country.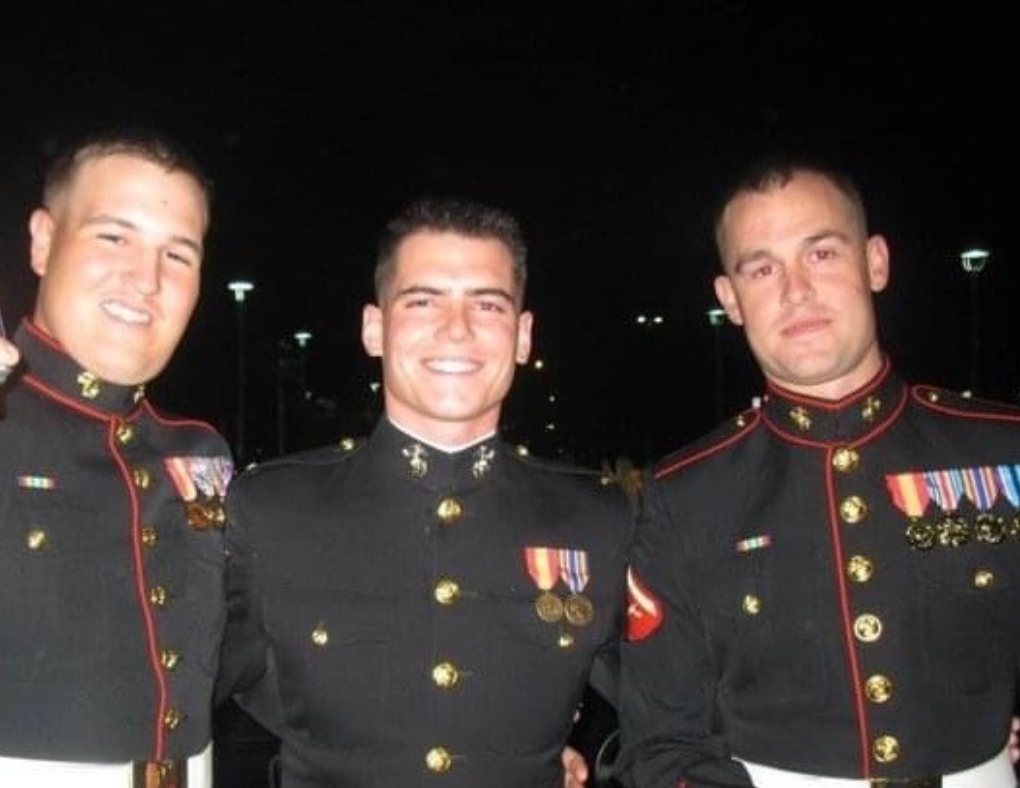 What motivated you to join the military? I was interested in the Marine corps since high school but fell into doing electrical work instead. I worked for three years with an electrical company before I realized I wanted to find out if I had what it took to be a part of something bigger. I've had a few distant family members that were in the military but did not know much of what it meant to join. I knew if I didn't go straight in to that recruiting office right then, I might look back and regret always wondering what would have been. I told the recruiter I wanted to sign up to be in boot camp as soon as possible.
Tell me a little about your time in boot camp. I didn't have a good idea of what I just got myself into and before I knew it I was standing on those yellow foot prints. It felt like in a blink of an eye we were shaving heads, given our shots, uniforms, and divided into platoons. Boot camp is a complete breakdown of what I would ever think was possible. It taught me that each one of us are capable of so much more physically and mentally. We were no longer individuals but became one unit achieving unbelievable goals. If one Marine failed, we all failed. Sometimes it seemed like hell on earth, but little did we know that was the easiest part of being a United States Marine.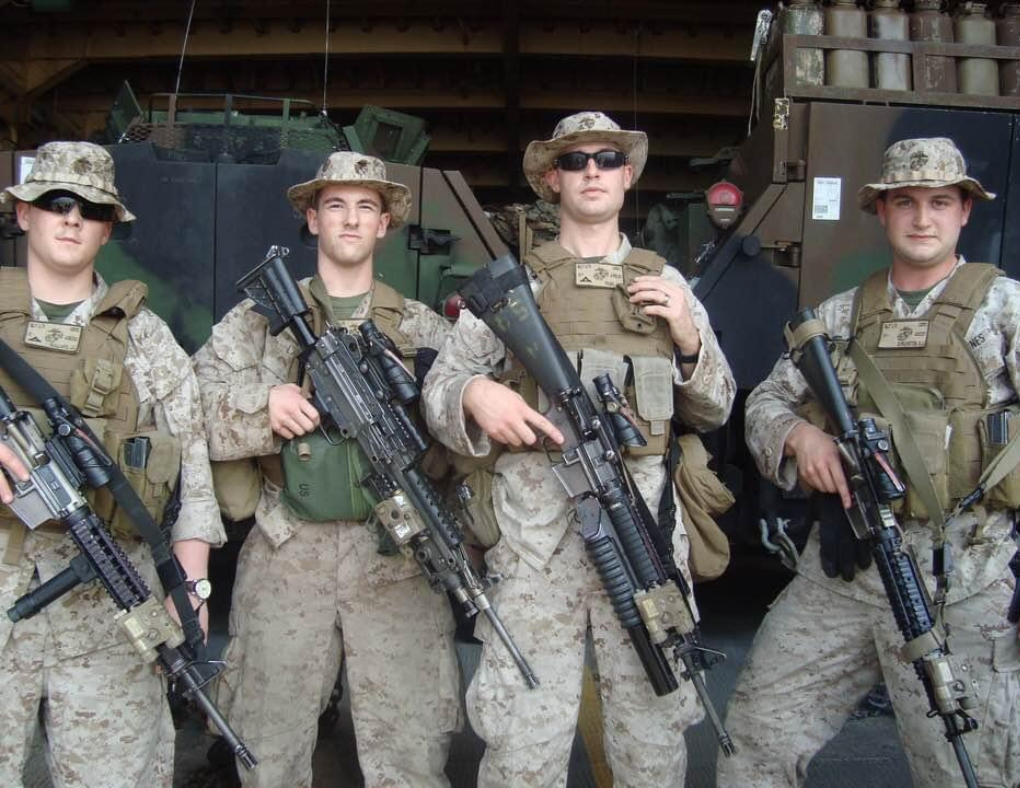 What was your primary job during your time of service? My primary job was an 0311, Infantry! We are the backbone of the Marine Corps! Our job is to complete any mission no matter what it took. We did it all from picking up brass casings on a range after a qualification shoot, to running straight toward enemy rounds coming down range.
Where did you serve the majority of time in service? I was stationed at Camp LeJeune but had two tours: one being the 24th MUE where we initially went for humanitarian assistance in Haiti and ended up combating pirates off the coast of Somalia. The second tour was in the Helmand Province Afghanistan, most commonly known as the War on Afghanistan.
What rank are you most proud to have earned, and why? E4- Corporal of the Marine Corps. This was special because I was promoted to this rank meritoriously for my actions in Afghanistan.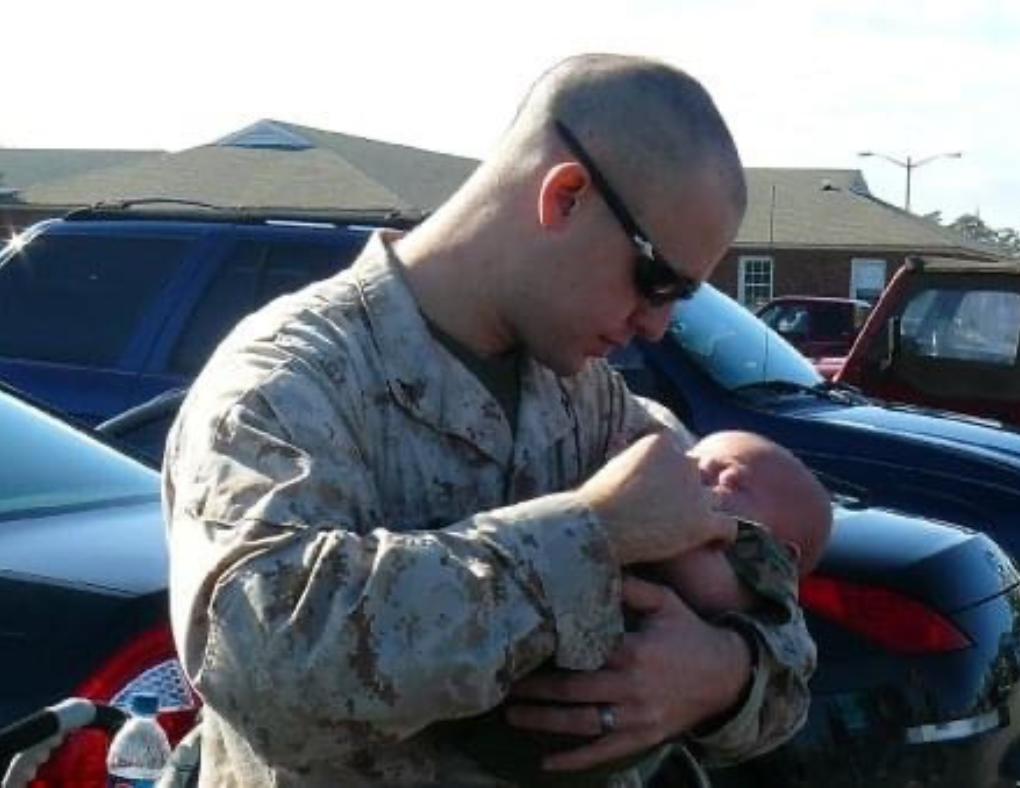 If any, which medals or citations are you most honored to have received, and why? I was awarded the Navy Marine Corps achievement medal for events that took place in Afghanistan. This was an honor to receive because I was nominated by my lieutenant and fellow Marines that I led and proudly served with.
Tell me about some of the special people you met. I met a lot of exceptional people in the Marine Corps everyday I served. Every man and woman that put on that uniform are special.
How did your military experience affect your life today? One of my favorite sayings in the Marine corps is, "Adapt and overcome"! I feel like it drives me to never give up. The only thing that stands in our way is our own mind and nothing is out of reach.