The Albion team spent some time in Destin, FL celebrating two big wins. Two of our recent library projects won FIRST PLACE in the Associated General Contractors 2022 Build Georgia Awards.
Cobb County Switzer Library Interior Renovation and Exterior Addition – Under $10M Contract Value
Fulton County Hapeville Library
Designed in partnership with Clark Patterson Lee, the design-build Switzer Library project consisted of a 2,000 square foot expansion and a 63,400 square foot renovation of the existing building. In addition to the AGC award, this particular project has also won a DBIA-SE award as well. As the first major renovation since originally opening in 1989, this library will continue to benefit the children and families of Cobb County.
Also a design-build project – in partnership with design firm McMillan Pazdan Smith, the 5,000 square foot Hapeville Library was part of the Fulton County's Facility Master Plan to renovate their 34 libraries. This new facility in Hapeville will provide a much-needed resource for the local residents. The design of the building was inspired by the nearby airport.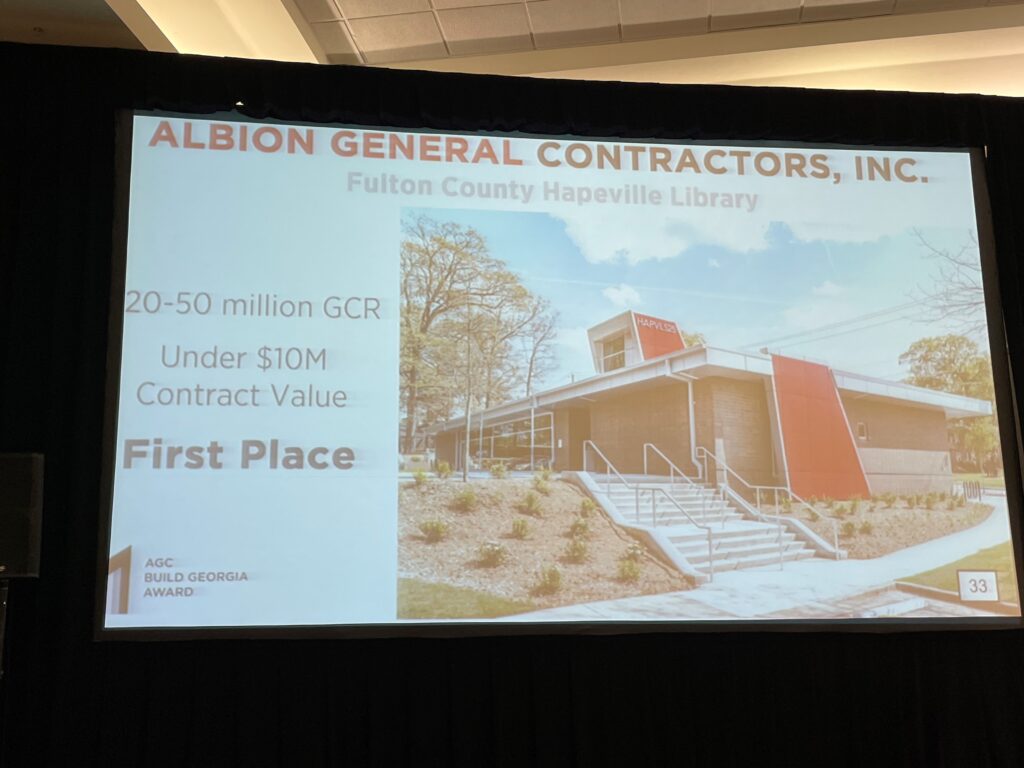 Shout out to the project teams for pulling these projects across the finish line and bringing home the gold!