Groundbreaking: St Mark American Coptic Orthodox Church
On Monday August 21st we joined our partners St. Mark American Coptic Orthodox Church for the groundbreaking of their new church home in Doraville! The St. Mark congregation welcomed our Albion team, our partners at CDH Partners, Inc. and state and local government officials in a ceremony to dedicate this new chapter. As the church has grown over the last five years, the congregation has moved to nearly one dozen locations. Their location in Doraville will officially be marked as their official church home.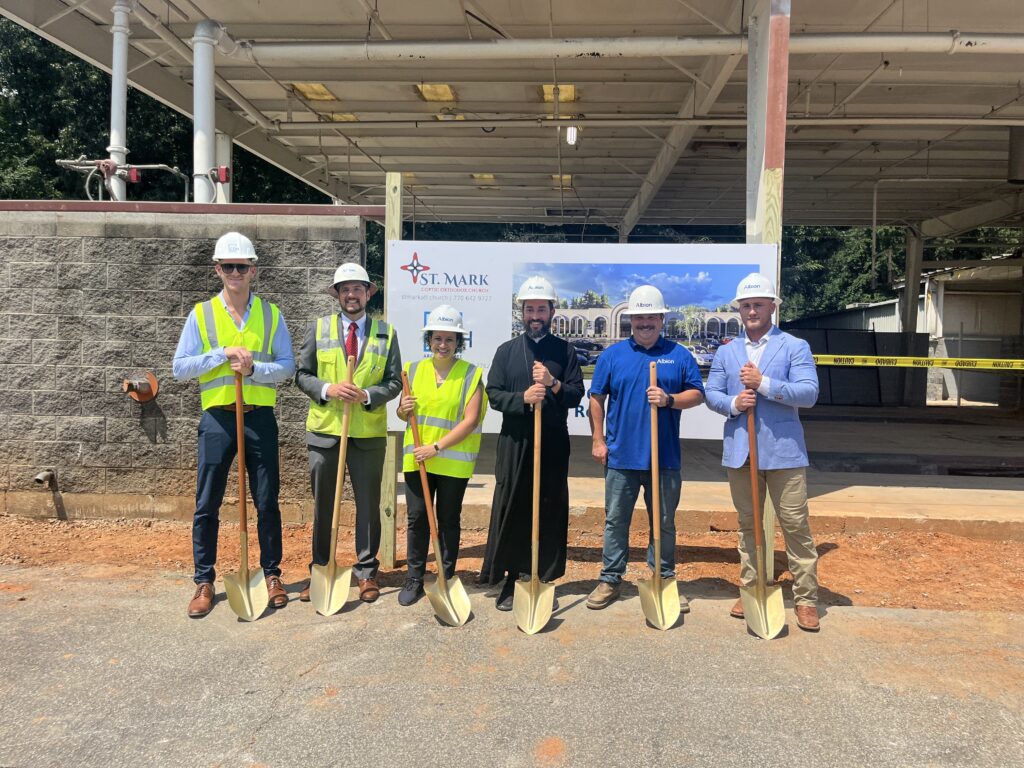 Since the inception of St. Mark's, their mission has always been to be a church that is "InAtlanta, for Atlanta." As they establish their permanent home in Atlanta, the congregation plans to bring the architectural richness and beauty of their ancient church to aid in liturgical worship. They also aim to serve as a central hub for their service programs, allowing them to serve to be a light in Atlanta and surrounding communities.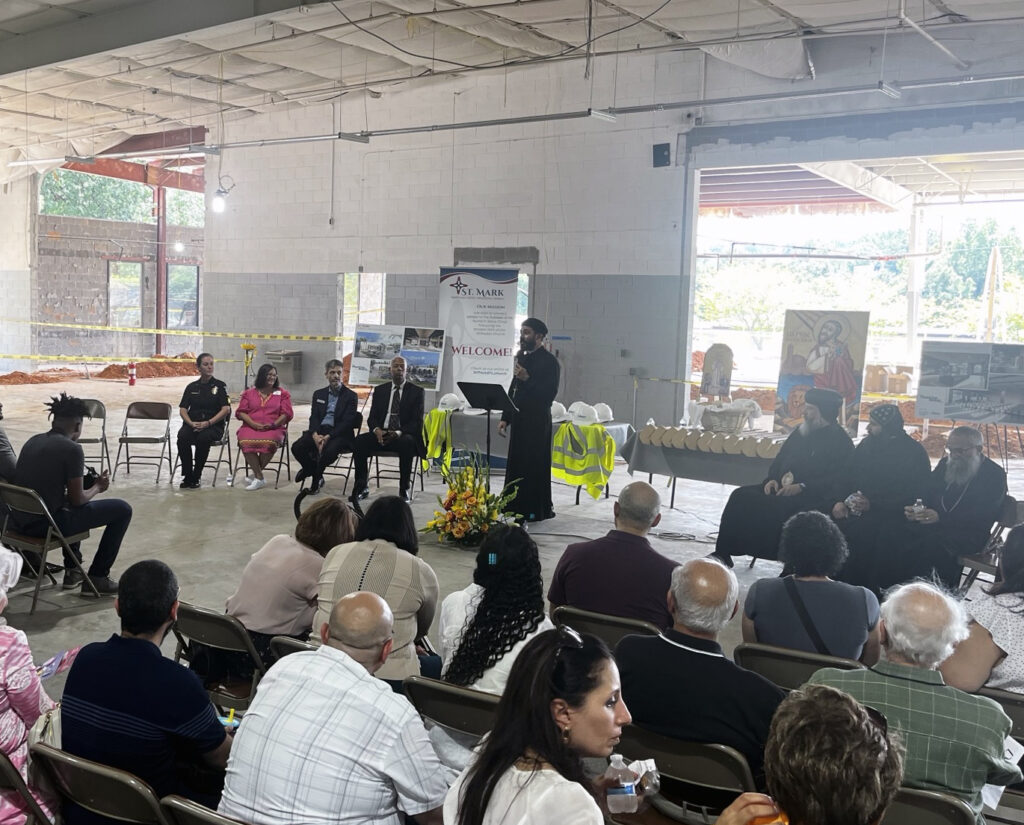 "The uniqueness of our church project is the architectural designs are contemporary and modern but still rooted in ancient Christian architecture. This fusion beautifully captures the mission of our church. We are excited to continue to work with Albion to see our final church home."

– Father Nathanael Guirguis