Albion Completes Two Projects at Kennesaw State University
Albion recently completed two varying projects at Kennesaw State University.
Recent enrollment, growth, and the expansion of programs on Kennesaw State University's Marietta campus have increased the demand for student, staff, and faculty parking. KSU had an immediate need for additional parking spaces. This project added 300 new surface parking spaces for students, faculty, and staff.
The parking lot is situated south of the Student Recreation and Wellness Center on the KSU Marietta campus. It is adjacent to existing lots and it covers approximately four acres of green space. The project included site grading, asphalt paving, underground detention for controlling surface runoff, new parking lot lighting for security, and an underground landscape irrigation system.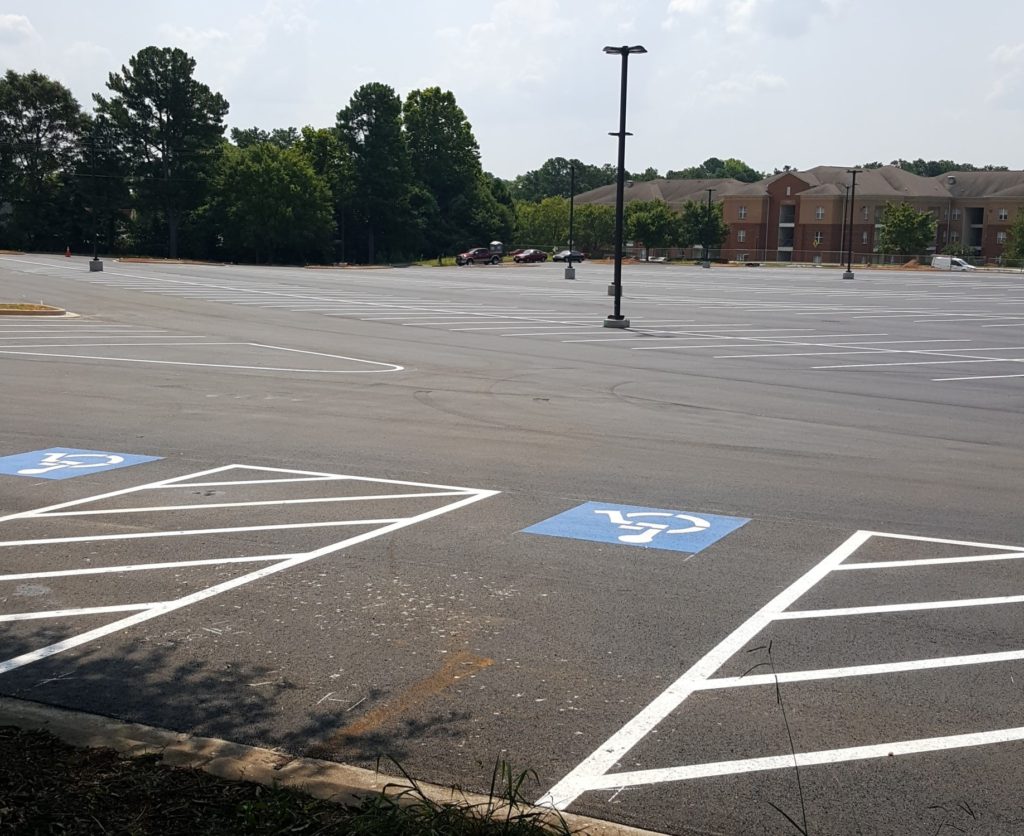 Additionally, Albion recently completed the Kennesaw State University Public Safety Building. Albion was selected to complete the renovation of the public safety building on KSU's main campus.
The project consisted of a renovation of an old day care center. The team from Albion created a beautiful, modern new space with administration offices, training rooms, and areas for their k-9 squad.